☰
Dragon-L PCI Express & HDMI FPGA board
Feb 2015 - With Windows WDM driver, includes source code.
Here's how Dragon-L looks.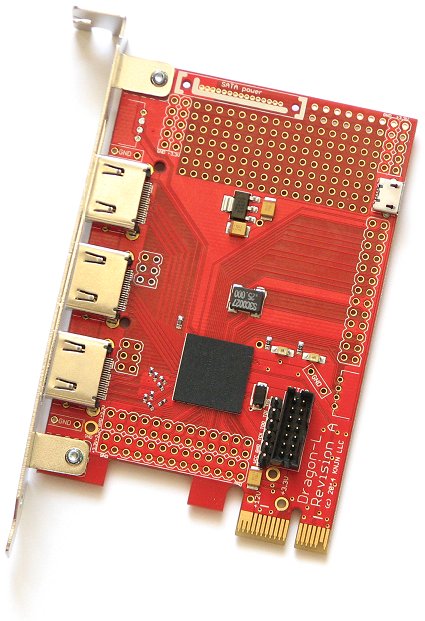 Features
Xilinx XC6SLX25T Spartan-6 FPGA and 8Mb boot-PROM.
One PCI Express port, three HDMI ports and forty-five IOs.
Micro-USB and SATA ports (power only).
FlashyD and WidyD compatible.
Dragon-L accepts FlashyD boards to create a PCI Express acquisition system.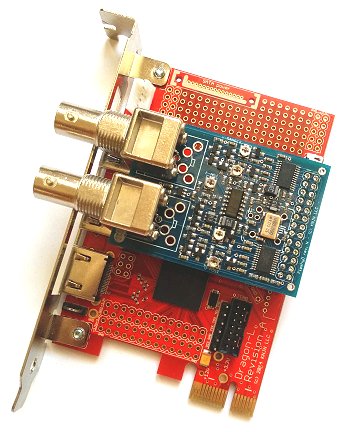 What is provided with the board?
Board documentation (view online here) (PDF).
PCI express source code.
HDMI source code.
LED source code.
FlashyD demo oscilloscope (FPGA bitfile and EXE binary only).
To purchase a board
Go to the Shop - FPGA development boards (PCI & PCI Express) page.